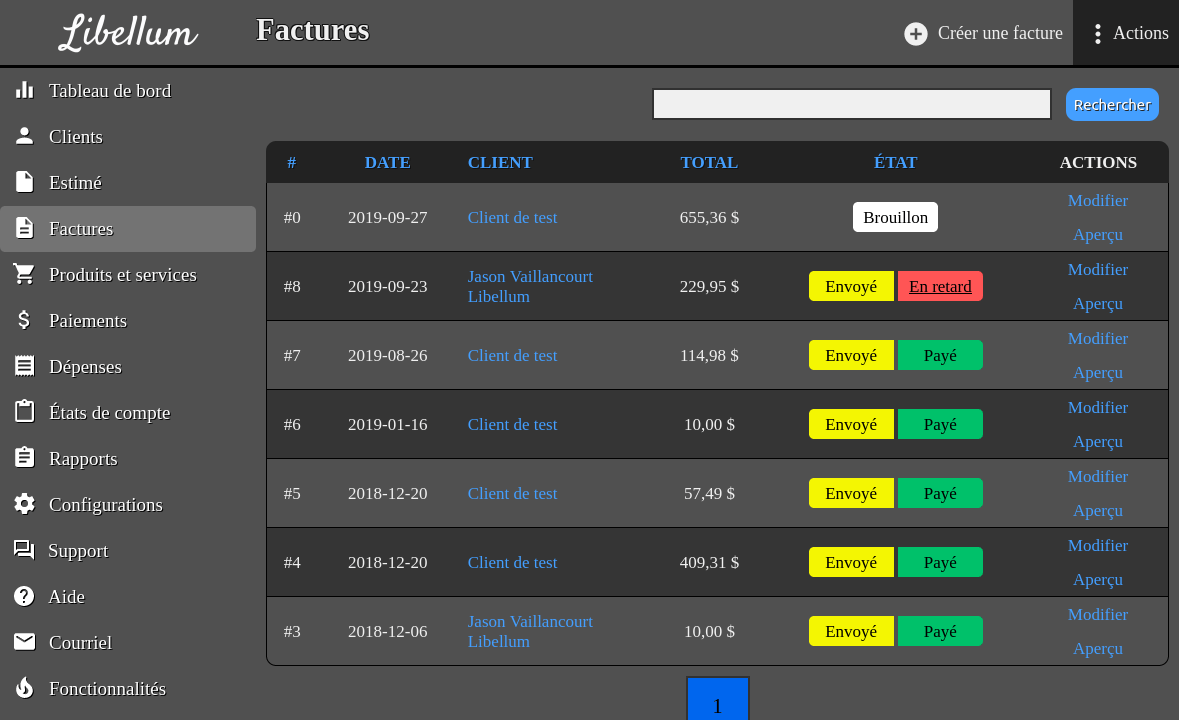 Create your invoice easily, according to your needs.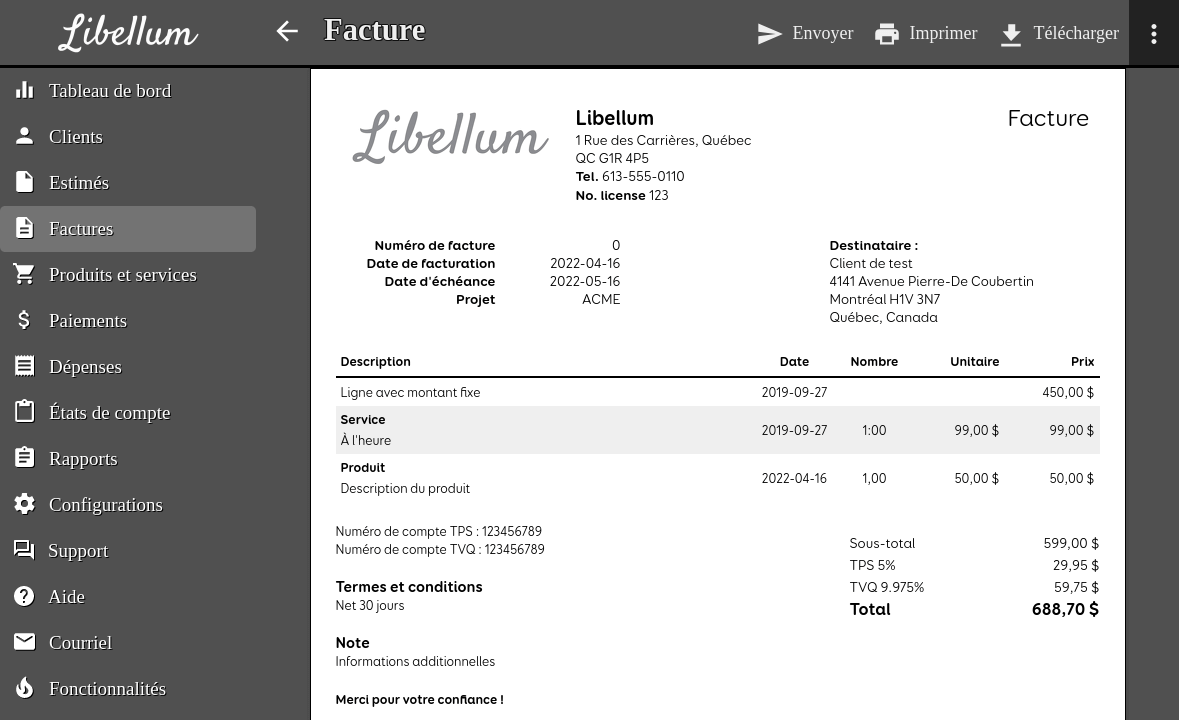 Download, print or send your PDF invoice by email.
Complete invoicing solution
As a online invoicing software Libellum allows access from all your peripherals as well as better protection of your data.
Invoices
Use products and services to build your invoices quickly. Group invoices using project.
Estimates
Create estimates as easily as invoices and convert them to invoice after the client aproval.
Reports
Create a sales and tax summary for a month, 3 months or every year.
Payments
Quickly create payments by marking your invoice as paid or adding a deposit from your client.
Account statements
Remind your client of unpaid/incomplete invoices, with a list of past invoices and payments.
Taxes
Charge taxes related to the client's location and easily sum your taxes due using report.
Professional invoice templates
Choose between 6 invoice templates, even in the free version. Personalize your invoices by adding your logo and choosing a primary color.